30. 11. 2015
The FIFTH, ADDITIONAL WORKSHOP FOR WRITING PROJECT PROPOSALS WITH THE AIM OF CO-FINANCING OF MEDIA PROJECTS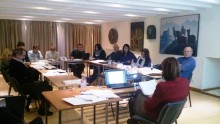 After successfully organized four workshops, due to great interest of the media, ANEM has organized another workshop, to meet the media representatives' requests. The fifth workshop, titled "Basics of writing project proposals with the aim of co-financing of media projects", was held in Belgrade, 26 -27 November 2015. The participants were the representatives of 11 media outlets from: Belgrade (the weekly "New Magazine", weekly "Nedeljnik", Radio Laguna, daily "Danas", TV Studio B), Kovin (Radio Bus), Krusevac (weekly "Grad", the portal Krusevac City), Alibunar (Radio Far), Knjazevac ("Nove knjazevacka novine") and Bajina Basta (RTV Prima). The trainer Jasmina Debeljak Maljkovic led this workshop as well.
The aim of the workshop was to improve the knowledge and skills of media professionals, media representatives, for writing projects for competitions for co-financing of media projects, called by the competent ministry, provincial and local authorities. The combination of theory and practice at the workshop enabled the achievement of the set goal in the best way. The participants learned on the structure and basic principles of development and writing of the project with basic principles of cost planning and budgeting, as well as with the basics of the logical framework; workshop sessions were structured so that participants were introduced to the basics, rules, and different methods of designing and writing projects; requirements, criteria and priorities of the Ministry's competition; how the project idea and the proposal should be designed to comply the relevance of the project with the objectives and priorities of the competition. The practical part included the development of draft projects in the application form of the Ministry of Culture and Information - the trainer divided participants into groups, and each group worked on its own draft project, with the assistance and advice from the trainer, after which the trainer and all participants discussed and identified what was good and what needed to be improved in all draft projects. Drafts treated: poverty in Serbia, informing young people and the improvement of media literacy. Discussion and atmosphere at the workshop were excellent and very inspiring for trainer and participants. Material which participants received was intended for work at the workshop, but also for their later independent writing projects.
Most participants praised the clarity and conciseness of the lecture, the relevance of case studies, as well as the help of trainer during the practical work. The motivation of the participants, direct contact reached at the workshop, good communication and atmosphere, discussion among the participants, and good organization of the workshop were also the subject of the praise of the media representatives. According to participants, they learned a lot and improved their knowledge at the workshop, which would help them when applying to media competitions.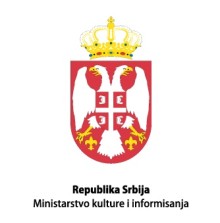 ANEM's project "Training of media professionals in writing project proposals for co-financing of projects for the realization of public interest in the field of public information" is co-financed from the budget of the Republic of Serbia - the Ministry of Culture and Information.