09. 11. 2015
FOURTH WORKSHOP -BASICS OF WRITING PROJECT PROPOSALS WITH THE AIM OF CO-FINANCING OF MEDIA PROJECTS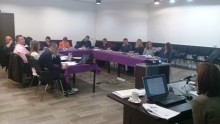 ANEM's fourth workshop, titled "Basics of writing project proposals with the aim of co-financing of media projects", was organized in Novi Sad, 6 -7 November 2015. The workshop was attended by 14 media representatives from: Novi Sad (RTV Vojvodina - two participants, Magazin Poetika portal, Novosadska TV), Sid (Sremska TV), Odzaci (Nase novine), Subotica (RTV City), Ruma (Radio Srem), Zrenjanin (Internet portal "ILOVEZRENJANIN"), Kula (Internet portal "Nase mesto"), Temerin (Nase novine), Pozarevac (Radio Boom93), Belgrade (EnergyObserver portal)  and Uzice (Radio Luna). The trainer was Jasmina Debeljak Maljkovic.
The aim of the training was to improve the knowledge and skills of media professionals - media representatives - for writing project proposals for the competitions for co-financing of media projects, called by the competent Ministry, provincial and local authorities.
The workshop was designed as a combination of lectures and practical work, so that participants were able to immediately apply their knowledge and information that they received. The participants were familiarized with the structure and the basic principles of the project development and writing; the basic principles of cost planning and budgeting; the basics of the logical framework. The material they were given served them to follow lectures and for practical work, but it could serve them after the training as well, when applying to competitions. Practical work included work in groups - each group worked on its own draft project in the application form of the Ministry of Culture and Information, with the advice and assistance of the trainer. All participants discussed and gave their opinion on the project concepts, while the trainer pointed each group what was good and what needed to be improved and how. That helped participants to further develop their concepts. The concepts treated the following: learning about and preserving the cultural heritage of the population in Serbia / Vojvodina, and encouraging youth interest in cultural and historical heritage; informing the public about modern methods of recycling; informing citizens about the presence of hazardous substances in water and their impact on human and animal health, and problems of people with disabilities. This workshop was very interactive, which contributed to the dynamic of the workshops and the exchange of opinions and experience.
According to the participants, the workshop was extremely useful both to the beginners (those who have not previously written the projects), and those who had some experience in applying, they have learned a lot and improve their knowledge, and that the new knowledge will help them when applying to media competitions. They particularly praised the organization of the workshop, professional competence of the trainer, interaction of the participants with the teacher and the exchange of opinions and experience between participants, the choice of workshop topic, practical examples, and clarified dilemmas after the workshop.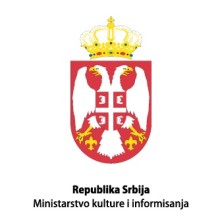 ANEM's project "Training of media professionals in writing project proposals for co-financing of projects for the realization of public interest in the field of public information" is co-financed from the budget of the Republic of Serbia - the Ministry of Culture and Information.