02. 02. 2012
ANEM Workshop: Reporting on Cultural Diversity of Ethnic Minorities
On February 2, 2012, ANEM organized a workshop on reporting on cultural diversity of ethnic minorities in the Belgrade Media Center. The workshop was organized within the project "Crossing the Bridge of Diversity", for journalists and editors of ANEM radio and TV stations. It consisted of a theoretical part, which was led by prof. Snjezana Milivojevic (Faculty of Political Sciences, Belgrade) and prof. Dragan Popadic (Faculty of Philosophy, Belgrade) and the practical part, namely training of journalists led by Boban Trajkovic, TV reporter from Production Group "Mreza" and Tatjana Novcic-Matijevic, Culture Editor at Radio Novi Sad. The workshop was attended by 25 journalists from 16 ANEM radio and TV stations: RTV B92, Radio Kikinda (Kikinda), Radio Far (Alibunar), Radio Paracin (Paracin), RTV OK (Kovacica), Ema Radio (Bujanovac), Radio Plus (Pirot), Radio Srbobran (Srbobran), TV Kladovo (Kladovo), RTV Mlava (Petrovac on Mlava), RTV Caribrod (Dimitrovgrad), Radio Bus (Kovin), RTK Kragujevac (Kragujevac), RTV VK (Kikinda), TV Smederevo (Smederevo), RTV Krusevac (Krusevac).
The workshop aimed at providing opportunity to journalists to learn, through theoretical and practical approach to treatment of topics, more about media reporting on the cultural diversity of ethnic communities: why the reporting of ethnic cultural diversity is important for the media and society; how are these topics currently reported on; what stereotypes on ethnic minorities exist and how they are shaped through the media and in public discourse; how can stereotypes be changed and how they are related to the promotion of tolerance and diversity; what is the role of media in that process; in what manner should journalists choose their topics and interlocutors and what their approach to these topics should be, in order to contribute, with their reporting, to "breaking" of stereotypes of an ethnic community.
In the theoretical part of the workshop, prof. Milivojevic talked about the media diversity, what it was and why it was important that the media dealt with diversities. The professor also elaborated on general features of media content on ethnic minorities existing in Serbia and presented the results of the Research, conducted under this project, on coverage of cultural diversity of ethnic minorities. Diversity is an indicator of general democracy of a society and presents the degree of tolerance and the willingness of society to see, acknowledge, recognize and accept the differences that exist in the society; on the other hand, diversity is an indicator of professionalism in the media and the readiness of media professionals to acknowledge, in the production of media content, the views, characteristics, way of thinking and interlocutors, who are not part of the dominant groups of society. There are very different ways of treatment and presentation of ethnic minorities in the media, which indicate the quality of media work and the contribution of media in their presentation: invisibility (usually, ignoring of specifics of a minority), a simplified presentation of minorities (the stereotypical presentation) and very open discrimination against minorities that includes aggressive exclusion of minorities, which sometimes results in hate speech. Reporting that acknowledges diversity is a major challenge and a difficult task for the media, especially when it comes to ethnic diversity, bearing in mind the post-conflict character of our region. Speaking about the Research, Milivojevic stated that its goal was to determine the characteristics of presentation, correlation/role of journalists, the correlation/role of media and correlation/role (perception) of audience in the creation of the dominant image of selected ethnic minorities and diversities. The Research has shown that it is necessary to change the current way of reporting on ethnic minorities, as well as journalistic practice, to achieve a reduction in distance and intolerance towards certain ethnic minorities. In addition to Research results, professor Milivojevic also gave recommendations for reporting on ethnic cultural diversity.
Dragan Popadic, PhD, professor at the Faculty of Philosophy in Belgrade, talked about ethnic stereotypes, their origin, and subsistence through the media, popular culture and everyday communication, as wll as how stereotypes could be changed and how they were associated with promotion of tolerance and diversity. Professor Popadic explained the difference between prejudice (general feeling), stereotypes (general belief) and discrimination (behavior). He presented the possible causes of stereotypes, according to different theories - ethnocentrism and the division on "us" and "them"; stereotype, as a result of correlation between the two groups, where the content of a stereotype depends on the difference in status between groups and existence of cooperation/conflict between the two. Popadic used a case study (correlation of cooperation between two countries and correlation of their conflict and political disagreements) to explain the originating of stereotypes and role of media in that process. He also explained the key role of media, as means of mass communication, in reduction of stereotypes and prejudices: the media should contribute to increase of tolerance, understanding and acceptance of diversity with their reporting on other ethnic groups and respecting of their differences.
The aim of the second, practical part of the workshop, led by Boban Trajkovic, TV journalist from Production Group "Mreza" and Tatjana Novcic-Matijevic, Culture Editor at Radio Novi Sad, was to provide journalists with practical examples of good and bad journalistic practice in the production of such programs. The journalists had the opportunity to see and hear examples of television and radio reporting on this topic, and jointly analyze and discuss them. Watching and discussing TV reports from Kosovo and Southern Serbia, as well as listening to radio features from multiethnic Vojvodina, journalists, together with the trainers, concluded that a good way to combat stereotypes and prejudices in society was story told about an individual and his daily life.
Summing up all said and heard at the workshop, prof. Milivojevic told present journalists that breaking stereotypes was not an easy job, but that mission of the media was to have a critical attitude towards reality, which implied a critical distance to what was reported about, which excluded deliberate "recycling" of stereotypes. She pointed out that the media should provide a variety of different representations of all of us living in one society, abundance and an opportunity to be all equally heard and seen in a public debate.
By participating in this workshop, which included both theoretical and practical approach, journalists had the opportunity to understand the ways in which ethnic stereotypes are created and strengthened through the chain involving both the media/journalists and the public, to hear and discuss about the possible ways to overcome stereotypes, about their responsibility in this process, and to exchange experiences and views on what would be the best way of reporting on these issues. Journalists from ANEM stations were very interested in the topic of the workshop, confirming the need for improvement of the existing method of reporting on the cultural diversity of ethnic minorities, which the entire ANEM project "Crossing the Bridge of Diversity" is committed to.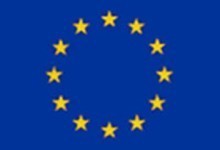 This project is financially supported by the European Union through the project "Support to Civil Society", managed by the Delegation of the European Union to the Republic of Serbia and implemented by GOPA Consultants.
The contents of this text are the sole responsibility of ANEM and can in no way be taken to reflect the views and stands of the European Union.
Snjezana Milivojevic presentation - introduction (only in Serbian)
Snjezana Milivojevic presentation - analysis of media content (only in Serbian)
Snjezana Milivojevic presentation - focus groups/journalists (only in Serbian)
Snjezana Milivojevic presentation - focus groups/audience (only in Serbian)
Dragan Popadic presentation - stereotypes (only in Serbian)
Boban Trajkovic presentation (only in Serbian)