16. 09. 2013
CORRUPTION IN FOCUS
Corruption in focus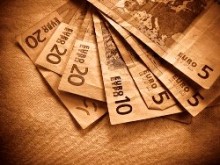 Corruption in focus
is the title of the new section on ANEM website, by which we want to attract public attention to the problem of corruption and enable interested parties to find relevant articles dealing with this issue in one place. This section contains the
news on the problem of corruption
in Serbia and abroad, primarily in the region. Therefore, the visitors of our website will be able to get to know the problem of corruption better, to understand and identify easier its consequences on the development of society and their everyday lives and to compare domestic situation in this field with the situation in other countries, primarily from the region. In this way, ANEM will strive to increase the number of interested parties as well as their motivation for fighting corruption.
Starting from December 2012, ANEM has been implementing its 18-month-long project titled Illustrated Glossary of Corruption, in cooperation with Anti-Corruption Agency and with the support from the European Union. The project is aimed at contribution to more effective prevention and fight against corruption, by active involvement of citizens and media in this process. Key project activity is the creation of the multimedia "Glossary of Corruption", namely radio and television series, as well as the electronic textual Glossary, which will be available through various media platforms to serve the citizens and the media to be informed about corruption and its forms, as well as the ways in which they can get engaged in the solving of this problem. This new section on ANEM website is the support to the said project.
SECTION CORRUPTION IN FOCUS IS AVAILABLE ONLY IN SERBIAN here.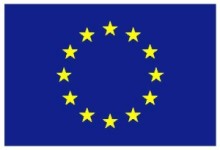 ANEM's Project "Illustrated Glossary of Corruption" is financed by the European Union within the Civil Society Facility Programme.
The contents of this text are the sole responsibility of ANEM and can in no way be taken to reflect the views and stands of the European Union.