29. 05. 2015
GUIDE THROUGH NEW MEDIA LAWS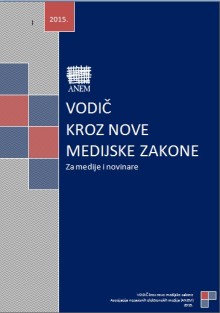 GUIDE
THROUGH
NEW
MEDIA
LAWS
FOR MEDIA AND JOURNALISTS 
ANEM produced in cooperation with its legal team from the law office "Živković&Samardžić" an expert e-publication "Guide through new media laws" intended for media and journalists. The Guide can contribute to a better understanding of their rights and obligations stipulated by the Law on public information and media and the Law on electronic media, and thus help them to adequately implement these laws.
Having in mind that the said two laws contain many important and new solutions, the authors of Guide clarify these solutions to media and journalists so as to reduce their dilemmas and problems in implementation of laws and help them to best fulfil their legal rights and obligations. 
Considering that the Law on Public Information and Media is the umbrella law for all media and journalists, as it governs the manner in which the freedom of public information is to be exercised, the authors firstly deal with its provisions and then with the provisions of the Law on Electronic Media that regulates all issues relevant to the field of electronic media. This Guide especially treats the issues/areas where major changes have been made comparing to the previous laws as well as the rules that are completely new. Explanations of the legal provisions are complemented by the basic information from/on the bylaws that regulate in more detail certain provisions of these laws.  
The Guide is available only in Serbian here.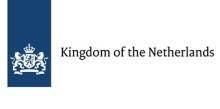 Production of this publication was financially supported by the Embassy of the Kingdom of the Netherlands. 
The content of this publication is the sole responsibility of the authors and does not necessarily reflect the views of the Embassy of the Kingdom of the Netherlands.