21. 05. 2012
Premiere broadcast of TV series "Connecting" ended
Premiere broadcasting of ANEM TV series "Connecting" on ANEM local and regional TV stations ended on May 19. Ten 10-minute TV programs, treating ethnic cultural differences in a different way than usual, were aired every working day in the period of two weeks, starting from May 7. The series was prepared in cooperation with the production company A-Media within ANEM project "Crossing the Bridge of Diversity".
These stories about the people's lives in ethnically mixed areas throughout Serbia show that the daily life in such areas is very different than it is usually portrayed in the media in Serbia - namely, through reports on inter-ethnic conflicts and tensions. Interlocutors in these programs openly talk about their daily lives, tradition and customs, family and relations with their neighbors, joint ventures and common interests, while differences that exist between them due to other ethnicity are not seen by them as an obstacle but as an asset that contributes to the quality of life. The first program of the series was filmed in Novi Sad and it shows Roma artists as well as the citizens of Novi Sad who want to learn Roma language and to understand Roma culture. The second program is about multi-ethnic place Bac, where different cultures and traditions entwine and where different languages could be heard - on the street, in the market, and in the local choir "Neven". The third program brings a story about two friends, a Serb and an Albanian from Bujanovac, who developed a joint venture with mutual respect and appreciation for diversity. The fourth program, filmed in Bujanovac and Presevo, is about young people, Serbs, Albanians and Roma, who were brought together by lack of work in "YouthBuild" training center, where, during the job seeking trainings and socializing, they felt barriers disappeared and ensured that together they could achieve much more. The fifth program is about Subotica youth magazine "A +" ("Pet +") and high school students, who prepare together this magazine, published in two languages - Hungarian and Serbian, and easily overcome the language differences. In the sixth program, two women from Novi Pazar are talking about their choice to wear the hijab, while their friends of Serbian nationality are talking about their friendship. The seventh program, filmed in Crnajka, Zajecar and Pirot, brings a story about a family of Vlach origin, fostering Vlach customs and rural tourism as a way for people to learn about the culture of other ethnic communities. The eighth program is about Belo Blato, little town near Zrenjanin, whose residents have seen exceptional mixture of languages, customs and traditions as an opportunity to develop rural tourism and improve their lives. The ninth program, filmed in Belgrade, is a story on how Chinese food has stimulated two young Belgrade girls to get to know this far Eastern culture better. The tenth program is about the club "Mojo" in Senta, where jazz and blues intertwine along with Hungarian and Serbian language, and where people of different ethnic backgrounds are brought together while enjoying the music.
In addition to B92 Info, programs of TV series "Connecting" was aired by 26 local and regional ANEM TV stations: RTV Sumadija (Arandjelovac), RTV Kragujevac (Kragujevac), RTV Pancevo (Pancevo), TV Leskovac (Leskovac), RTV Prima (Bajina Basta), RTV Trstenik (Trstenik), Timocka televizija i radio (Zajecar), RTV YU ECO (Subotica), TV Cacak (Cacak), RTV Vrnjacka Banja (Vrnjacka Banja), TV Požega (Pozega), TV Spektar (Sombor), Sremska TV (Sid), RTV Caribrod (Dimitrovgrad), RTV Krusevac (Krusevac), RTV OK (Kovacica), RTV Majdanpek (Majdanpek),  RTV Mlava (Petrovac on Mlava), RTV VK (Kikinda), Novosadska TV (Novi Sad), RTV Kladovo (Kladovo), RTV Panonija (Novi Sad), TV Smederevo (Smederevo), TV 017 (Vranje), RTV Sokobanja (Sokobanja) and TV Jedinstvo (Novi Pazar). B92 Info TV viewers will have the opportunity to watch the series' episodes by June 15; two programs per week are broadcast on this channel, starting from May 14.
As of May 25, visitors of ANEM web portal "Bolja Srbija" (Better Serbia) could watch the first 5 programs and vote for the one that they like the most, by June 1. The remaining five episodes will be available from June 1 and voting for the best out of them is possible by June 8.
By voting for one of four programs with the highest number of votes, by June 15, the best story of the TV series "Connecting" will be selected.
All programs of radio and TV series "Connecting" will also be available on ANEM YouTube channel as of June 2012.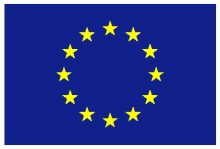 This project is financially supported by the European Union through the project "Support to Civil Society", managed by the Delegation of the European Union to the Republic of Serbia and implemented by GOPA Consultants.
The contents of this text are the sole responsibility of ANEM and can in no way be taken to reflect the views and stands of the European Union.